Viva Magenta
Posted by Courtney Adams on 12th Jan 2023

Pantone's 2023 Colour of the Year - VIVA MAGENTA
Never can I remember feeling so excited about a Pantone Colour of the Year announcement than with this year's selection - Viva Magenta. This feminine take on red feels majestic, modern & optimistic & we are here for it 100%.
Viva Magenta is a sign of the times - we've come out of an era of fear & uncertainty & we are ready for something bold & expressive. It is transformative, strong & vibrant (contrast this with the 2021 choice of Ultimate Gray).
According to Pantone:
"This year's Color of The Year is powerful and empowering. It is an animated red that revels in pure joy, encouraging experimentation and self-expression without restraint, an electrifying, and a boundless shade that is manifesting as a stand-out statement. PANTONE 18-1750 Viva Magenta welcomes anyone and everyone with the same verve for life and rebellious spirit. It is a color that is audacious, full of wit and inclusive of all."
As per usual, Pantone's colour of the year gives a nod to nature, with Viva Magenta's unique colour stemming from the cochineal beetle, which produces a strong natural crimson dye. But despite its organic origin, you could also imagine seeing this colour splashed across a James Cameron otherworldly creation or a fantastical Disney universe.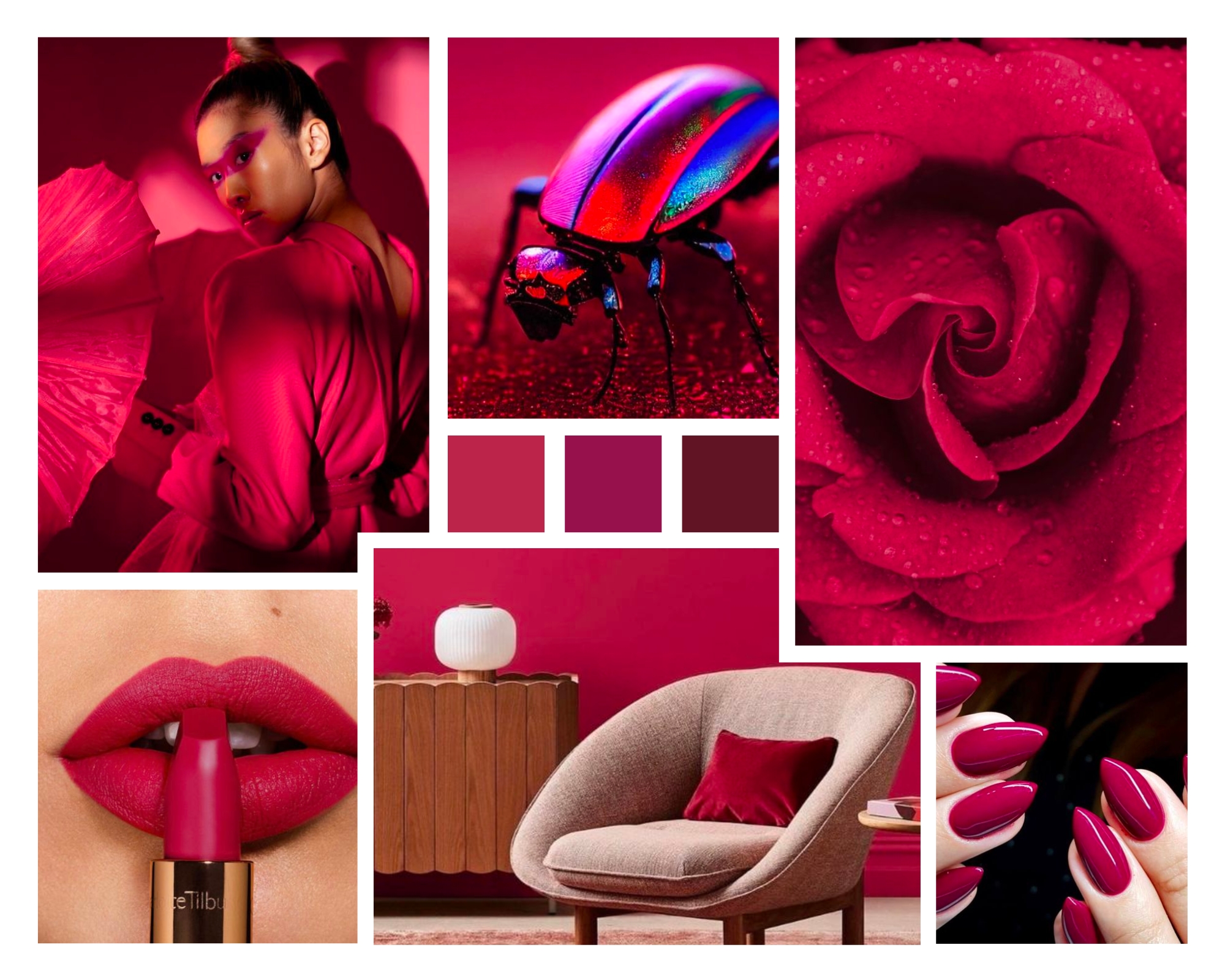 For many years now, the Pantone Colour Institute's 'Colour of the Year' has had far reaching influence across many industries, including fashion, interiors, design, product development & packaging. And I for one can't wait to see to see this powerful colour in action!
Previous colours of the year