Meet the Style Team
11th Mar 2019
Ever wondered how the stylists live? Well here's your chance to find out! We've interviewed 3 key members from the By Dezign style team & asked them about their personal style & what furnishing items they can't live without.
Maryann Vernon - Senior Interior Designer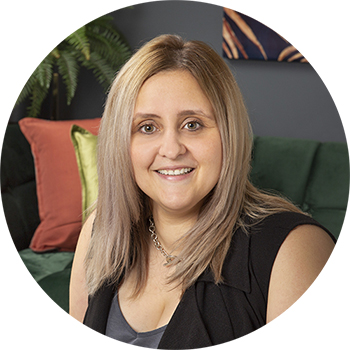 How would you describe your personal look?
I love pushing the boundaries of design and tend to have more of an eclectic style. When designing my home, I made it my mission to make sure that every room contained elements that had texture, height and visual interest, whilst still containing personal elements that made the house more homely rather than looking like a display home. I added texture through my accessories and wall finishes, height through greenery, lanterns and lighting and visual interest through pieces of art and furniture choices.
What are your current favourite design trends?
One of my favourite design trends is one that we see currently coming through in Autumn/Winter 19, which is that of Rattan and earthy tones. The colour palette of mustards, burnt oranges and tans mixed with the material of rattan and other types of timber add a sense of warmth and homeliness to a space, which I love.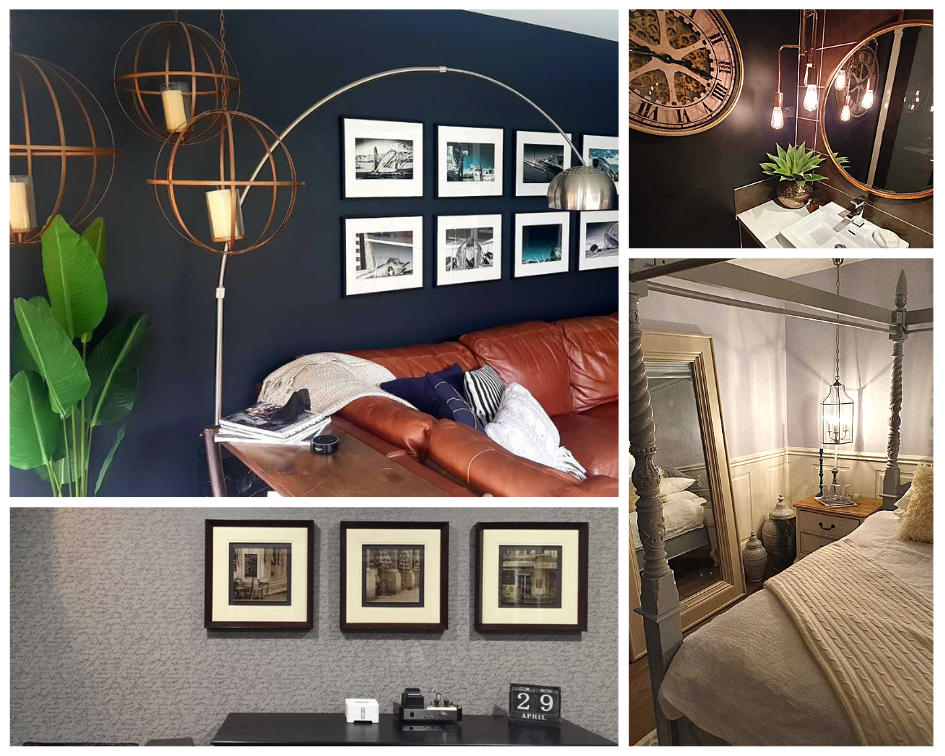 Do you prefer fabric or leather lounges?
I prefer leather lounges for every day use and accenting with fabric armchairs. I'm a firm believer in designing for the individual's lifestyle and as I have a cat and two nieces (whom I love to bits) that aren't always the neatest, I felt that I need my main lounge to be leather so that I can clean it up and maintain quite easily.
What item/s couldn't you live without?
One of the items I can't live without is my Motion in Gold Clock in one of my bathrooms. It not only adds visual interest, but It has saved me so many times to make sure that I'm not running late to important events as I tend to lose track when getting ready to go out. Another Item that I can't live without is my home theatre lounge. I love laying down and relaxing on the recliners any night of the week with friends or family, eating lots of popcorn and watching our favourite movies.
Courtney Adams — Stylist & Homewares Buyer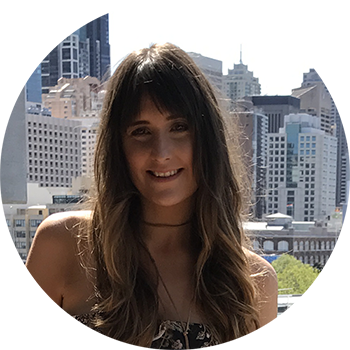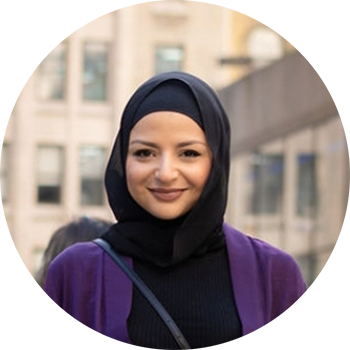 That would definitely be my floor mirror! Not only is it the first and the last thing I look at before I leave the house, it adds height and depth to my area.