Handcrafted Chinese Furniture
19th Nov 2019
Looking for something just that little bit out of the ordinary? That piece de resistance to make your living room that little bit more unique & special? Our range of handcrafted Chinese antiques and replicas might just be exactly what you're looking for.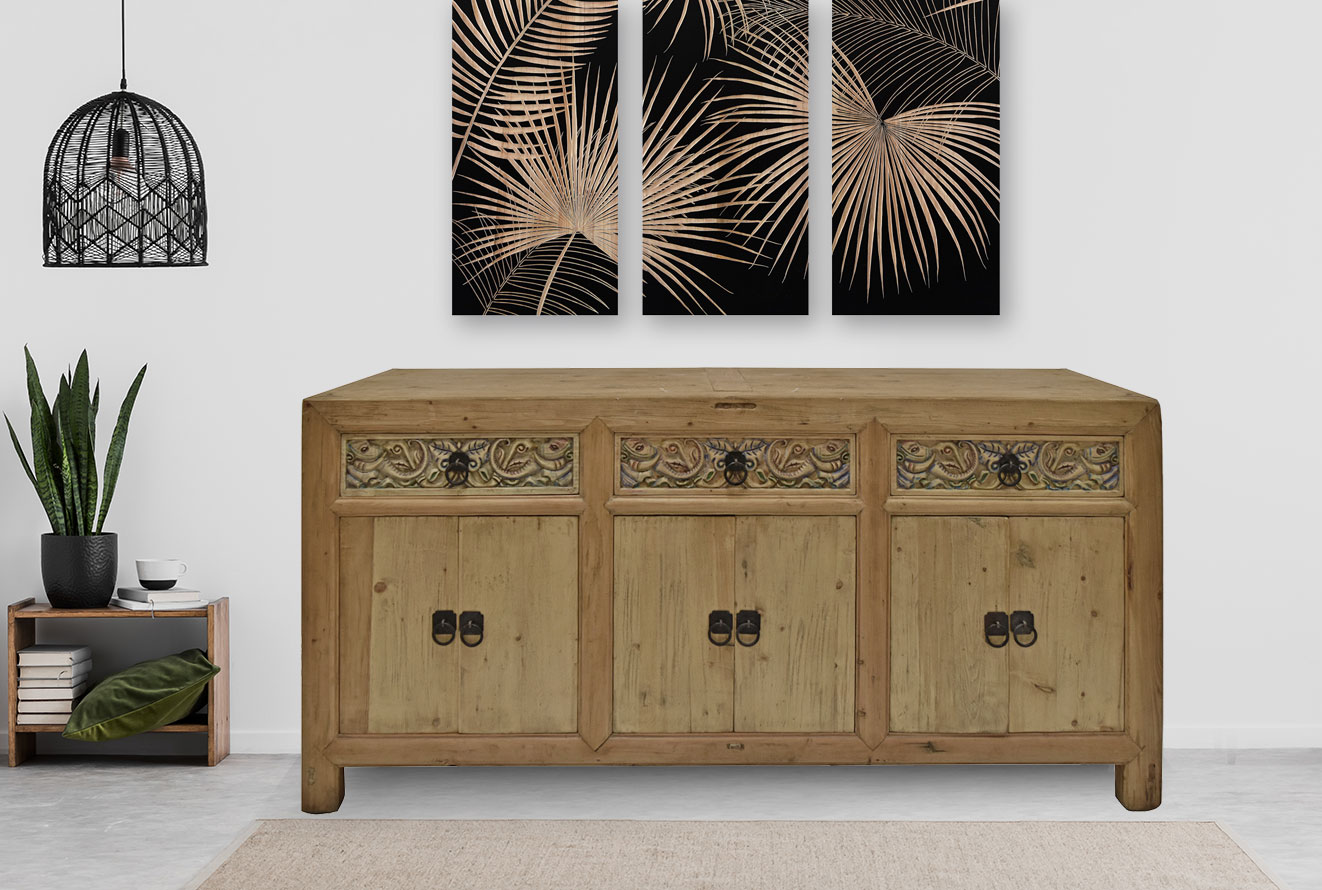 Our range encompasses over 350 uniquely handcrafted pieces, including genuine antiques (dating back 60-80 years and restored to their previous condition) and replicas with a modern twist. Each piece within the range has been hand selected by our team of buyers during buying expeditions in China.
Each piece within the range has been hand carved by skilled artisans and takes somewhere between 20-50 hours to create or restore. A range of materials are used, including Chinese elm, birch timber, rattan and recycled boat material. Contemporary paint colours have been selected to add richness and vibrancy to the pieces and then a clear lacquer is generally applied to create a glossy finish. Traditional mortise and tenon joints and finger joints are used to maintain the original character of the furniture and reflect the simplicity of traditional furniture design.

The range is steeped with Chinese history and features motifs of ancient Chinese deities and traditional language characters. One of the female figures featured in our Antique Chinese furniture range is that of Xi Shi, one of the renowned Four Beauties of Ancient China. Said to have lived during the end of the spring and autumn period in Zhuji (around 506BC), Xi Shi holds a significant place in Ancient Chinese history and culture. It is understood that Xi Shi's beauty was so intense that whilst leaning over a balcony to gaze at the fish in the pond below, the fish would become so absorbed by her image that they would neglect to swim and subsequently drown. It is also said that the picturesque West Lakes, in Hangzhou may be the incarnation of Xi Shi, thus the lakes are also referred to as Xizi Lake, meaning Lady Xi.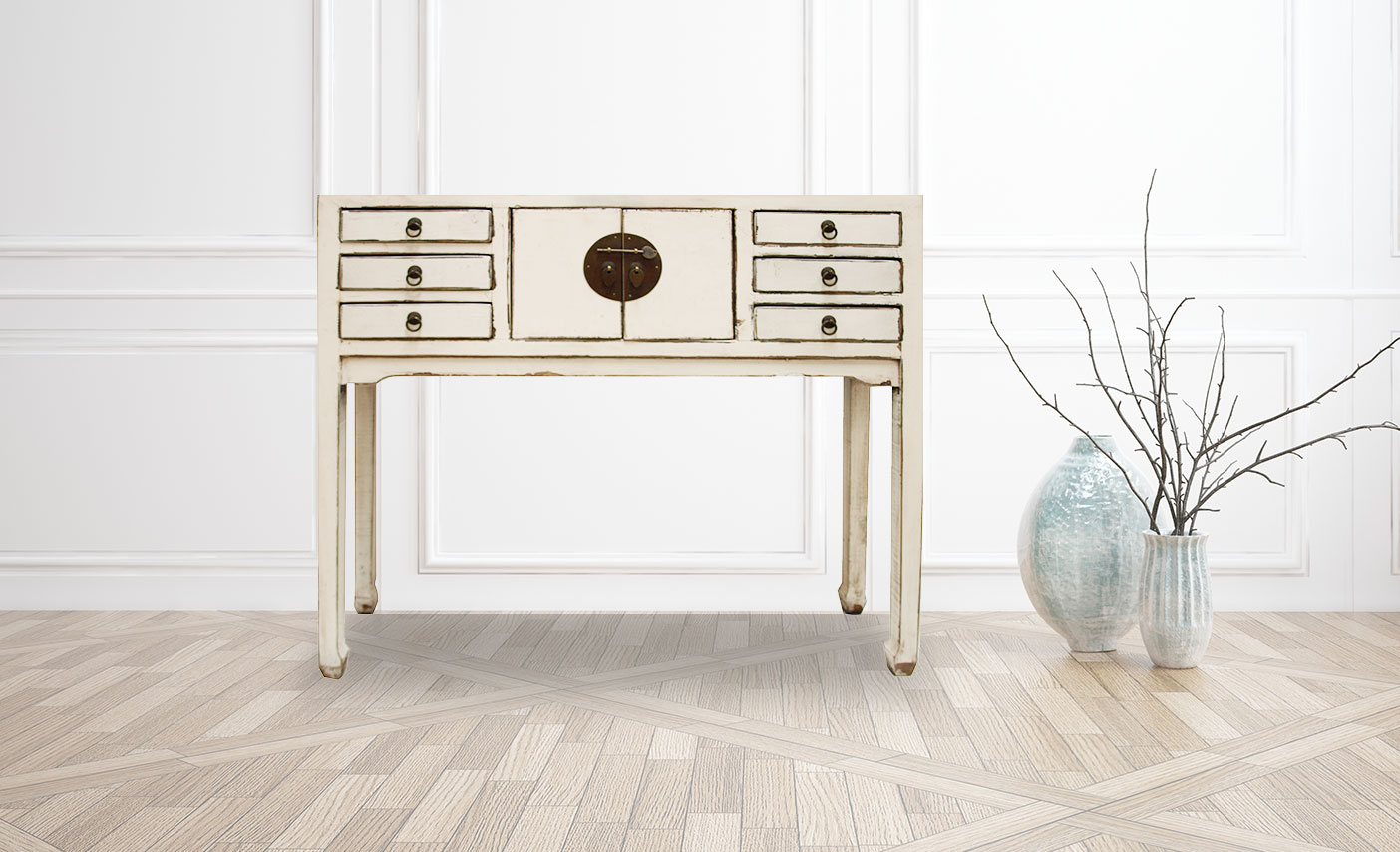 This furniture collection is beautiful, sustainable and culturally significant. Each piece will be subject to its own unique finish and colourings and must be inspected in-store prior to purchase.