Autumn 2022 Style Notes
25th Mar 2022
Our Interior Designer, Maryann Vernon shares her top tips for Autumn.
Minimal and an all neutral palette is on the way out and warm, inviting and cosy is in! We are seeing people experiment with colour in their spaces but the hues are still staying very close to nature, so we are seeing terracottas, greens, browns and blues.
Earthy tones, curved shapes and natural materials and such as marble and stone are making their way into the homes. People are yearning for a connection with nature and we are seeing that come through in our artworks, fabric colours, materials & organic shaped homewares.
Rather than defining a space by a style we are seeing people express themselves through an eclectic look. Mixing and matching pieces from different eras or styles.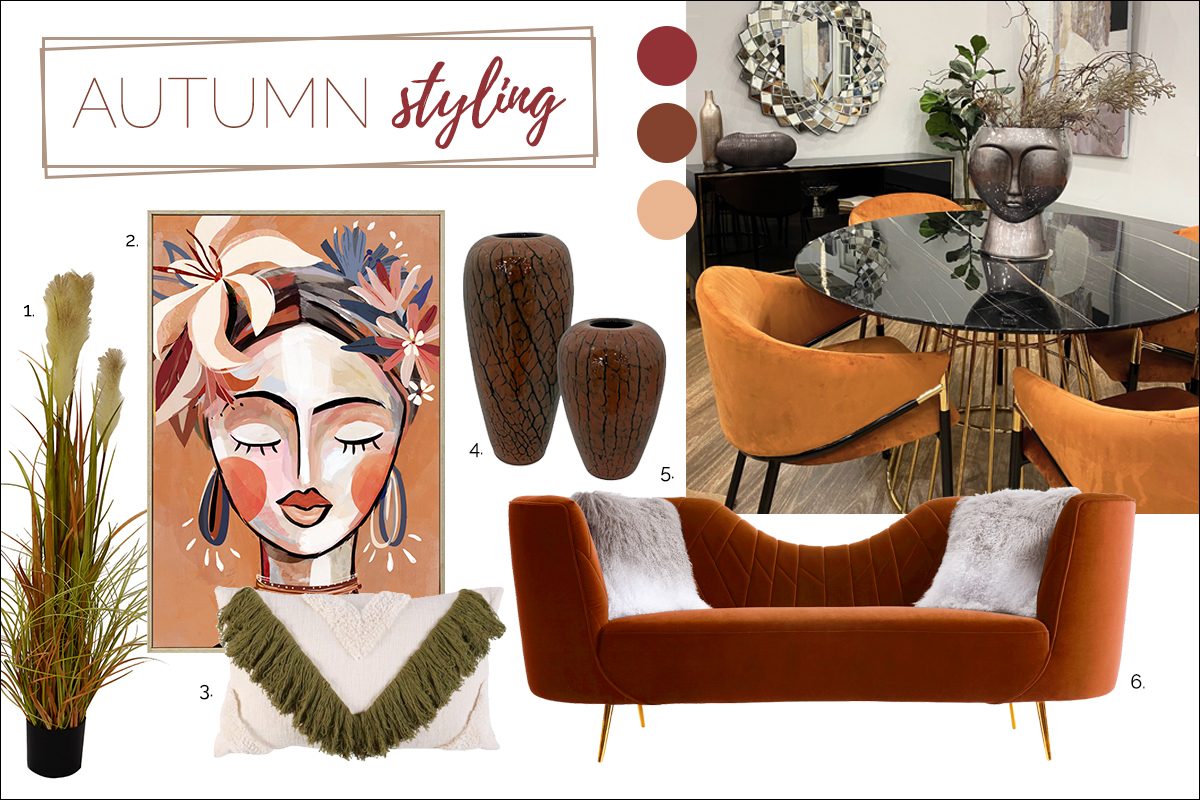 GET THE LOOK