Apartment Living
16th Oct 2019
According to the latest census, now over 20% of all NSW residents live in apartments. So if you're space restricted & looking for clever storage solutions, you're not alone! But rest assured, we have a range space saving solutions which don't require you to compromise on style.
Storage Furniture
From the living room to the bedroom, modern furniture designers are constantly finding new & interesting ways to hide the clutter. In the living room, storage lounges & ottomans, bookshelves, buffets & entertainment units are all great storage options. When you're considering new furniture, take note of whether your furniture has closed in doors & shelves that can be adjusted to suit your storage needs.
In the bedroom, gas-lift beds & beds with pull-out storage drawers are ideal for those of us with too many clothes for our wardrobe (which let's face it, is all of us, right?).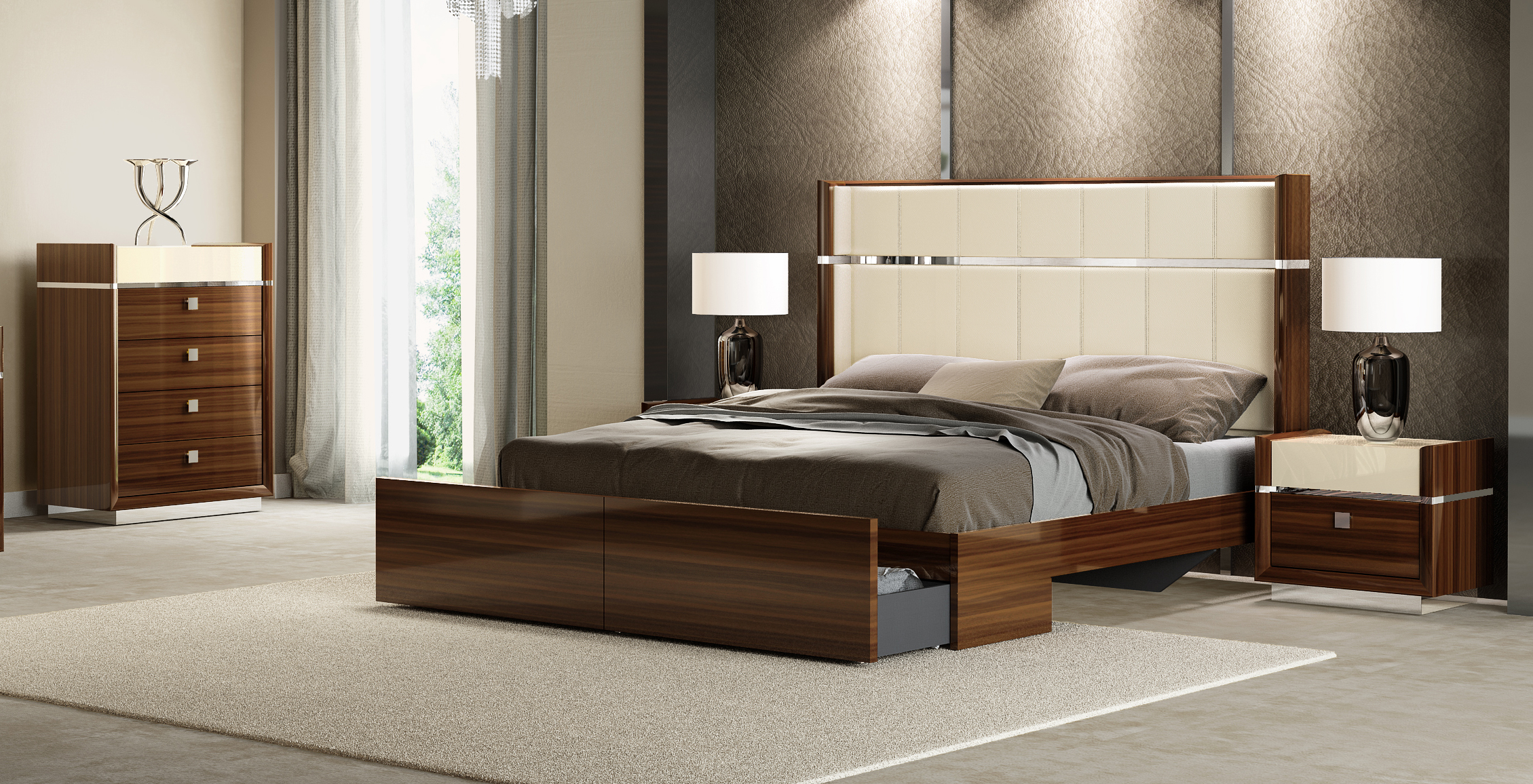 Dining Room Furniture
Extension tables are ideal for maximising space, whilst still offering room to entertain. Extension tables come in every shape & material under the sun nowadays - from round, to oval, to rectangular & in timber, glass & ceramic, you'll be guaranteed to find a table that suits your individual style & needs.
Dining benches are also growing in popularity, as you can spread out or squish extra people in when necessary.
If you are conscious that you don't want to crowd your space, choose low back dining chairs & a feature light above the dining table to open up your space. And if you don't have space for a coffee table, try a nest of tables or drink trolley in the corner which can be moved around to suit your day-to-day living.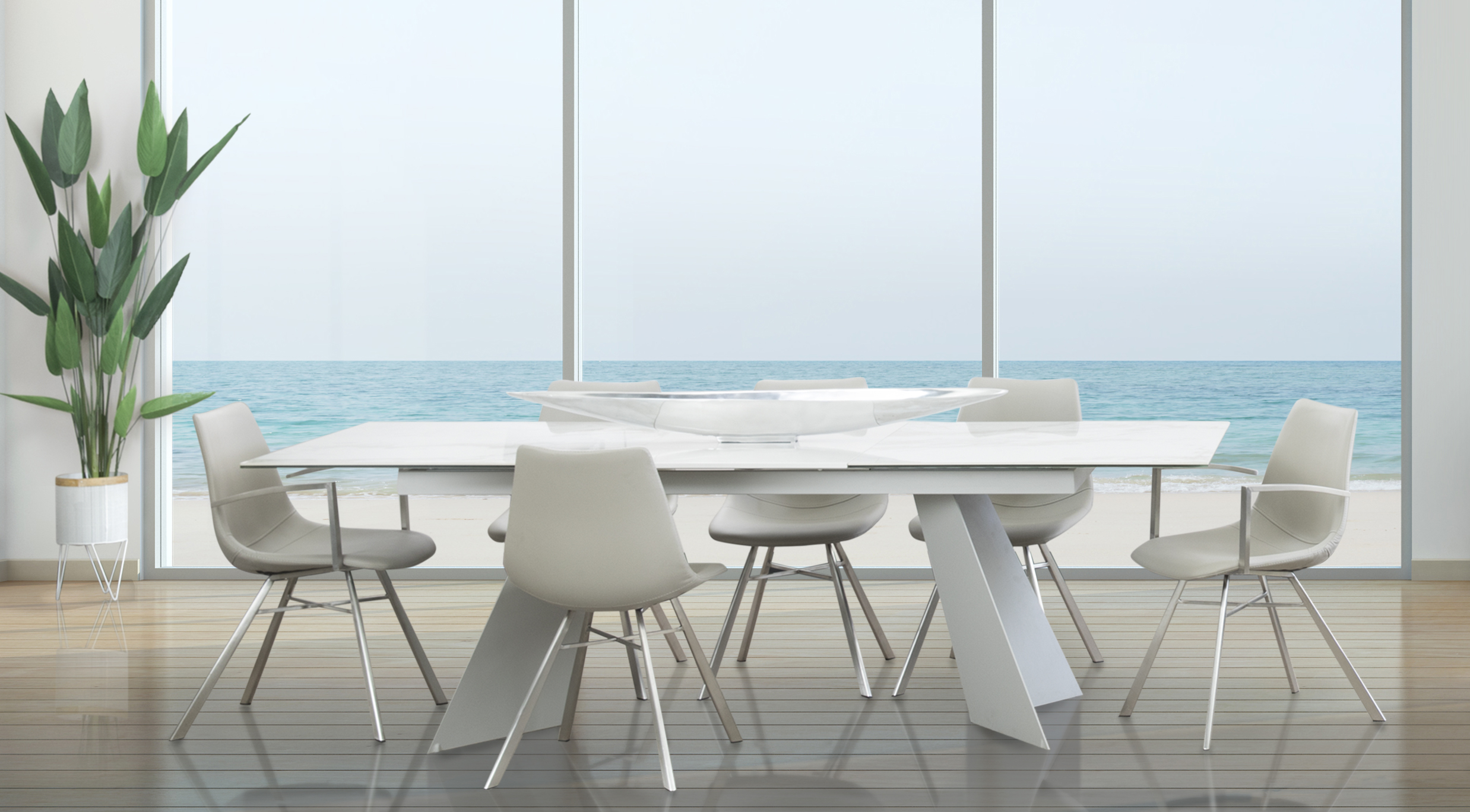 Sofa Beds
If you don't have the luxury of a spare bedroom, a sofa bed may be the ideal solution for when unexpected guests drop by. Contemporary sofa beds are available in chaise, click-clack or pull-out format & are suitable for those on any budget. If you're in the market for a sofa bed, think about how often the sofa will be used & whether you require a full-innerspring mattress or if a folding mechanism is suitable for you & your guests needs.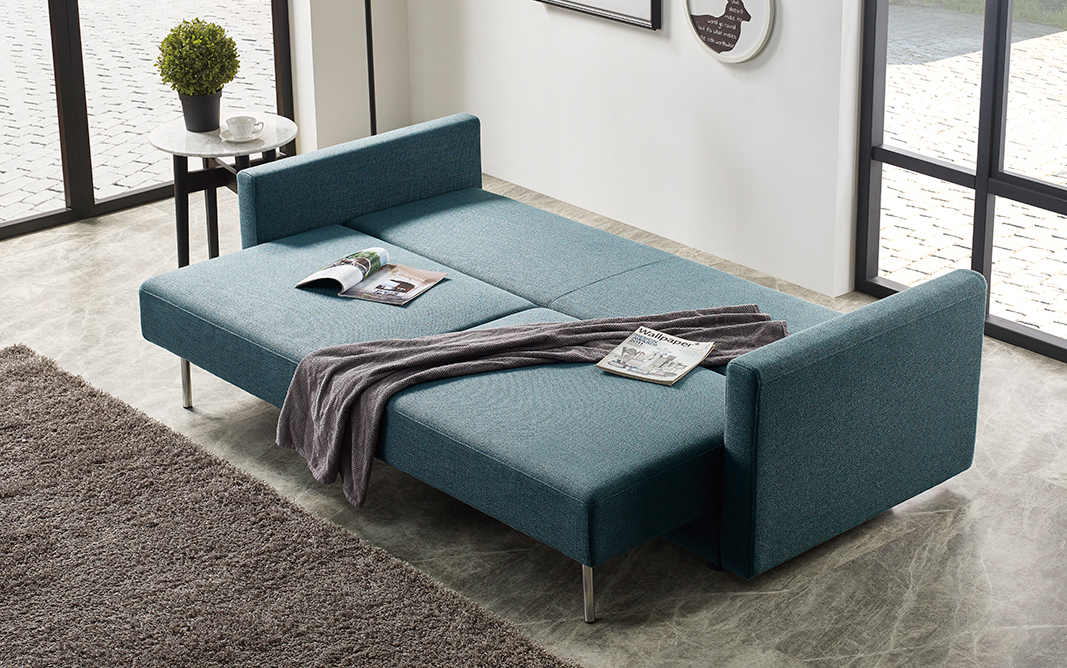 Room Dividers & Partitions
Lightweight screens & double-sided room dividers offer a flexible & innovative way to create privacy & partition off communal spaces. Options include hanging Japanese paper screens, hand carved timber screens, Shoji screens & silk screens, just to name a few.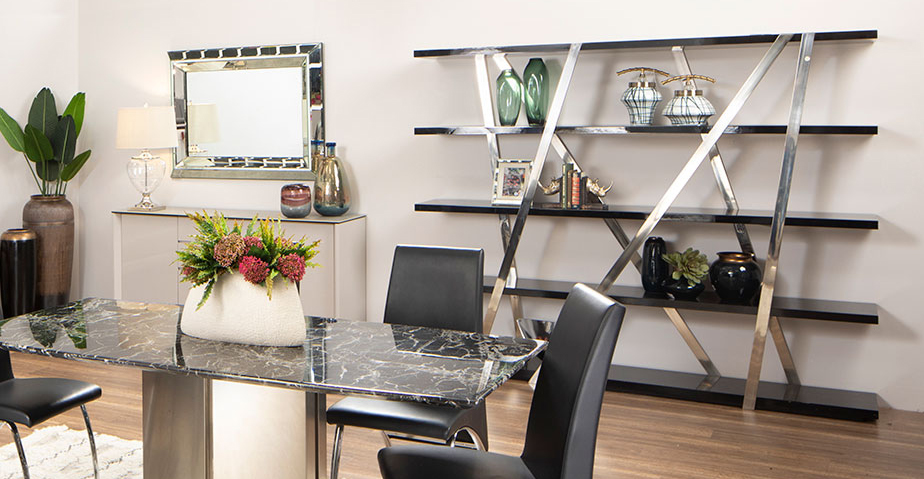 ---
Add Your Individual Flair
No matter how much space you have, there's always room to personalise your space with your individual style. Here's our top tricks for decorating apartments:
Play with patterns & mix textures to showcase your personality. Premium fabrics such as lambswool, velvet & cashmere create a calming & luxurious feel for your living area.
We're seeing a growth in popularity of accent chairs & velvet sofas in the market, particularly in statement colours such as forest green, burnt orange, mustard & crimson. But if you're not confident in choosing an entire velvet sofa, you can always try a few velvet scatters on a more neutral sofa to add colour & contrast.
Mirrors are a wonderful way of creating the illusion of space. Round mirrors are right on trend & leaner mirrors are perfect for anyone who can't hang heavy objects.
Statement wallpaper can create a bold focal point in your living space. But if you don't have the option of a feature wall, hand-painted canvases & oversized abstract art can be just as effective at expressing your unique style.